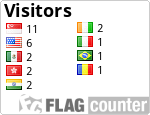 the activity in the Infini network
enlarge the INFINI community
inviting to register on your personal link
building your network of Members, Partners and Active Partners.
no obligation to buy or sell
3D ANDROID TABLET
PERFECTINTERNET
Details


$399
Watching in 3D:
photos, video, movies.
Playing games in 3D
Listen!

a free APP
forever
with all APPs

We Play You Win
6 free
International Lotteries

Make some Extra Cash
with your Website

How to obtain
the Publication
of your Business on

Do you have Talent?
this is your Chance!

your Advertising
for your Success

Collect DealPoints for your

Find Jobs